Patrick Kennedy started Travel Is Fun Tours in 1979 with his partner Fern Ward. They combined Fern's extensive business experience and Pat's background as an expert driver for a major bus line plus his love of travel and sharing his favorite special destinations. Travel is Fun has been delivering carefree and memorable vacations for nearly 40 years to destinations ranging from central Florida to as far as Canada and Alaska! Call our office and book your Travel Is Fun vacation today!
TRAVEL IS FUN - Travel Club Membership
Want to really stay on top of things with Travel Is Fun? Consider joining our Travel Club. Travel Club Membership is not required to come to our meetings or go on our tours, but it does have it's benefits. For just $14 per year you get:
Monthly Mailing with all the new Trips!
Deluxe laminated Nametag!
$2 discount on all your Travel Is Fun Adventures!
Time to renew your Membership for 2019 - Just $10!!!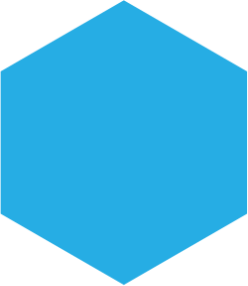 TRAVEL IS FUN - Travel Club Meetings
TRAVEL IS FUN & Academy Charter
Want to find out all about all the exciting trips Travel Is Fun has to offer and meet other exciting travelers & maybe win prizes? Come to one of our Travel Club Meetings. We have two regularly scheduled Travel Club Meetings each month normally on the 2nd Wednesday of the month.
Do you have a social club or travel group at your condos? Call the office to set up a guest speaker date!
Next Meeting Date:
Wednesday FEB 13th
Academy Bus, the largest privately owned and operated transportation company in the US, has been serving the East Coast for over 40 years. Known industry-wide, for their customer service and well maintained, new equipment they set standards for ground transportation.
They currently operate charter and group tour buses all over the East Coast from operations centers in New York, New Jersey, Connecticut, Pennsylvania, Rhode Island, Massachusetts, Maryland, Virginia, North Carolina, Washington, DC and Florida.
Beginning October 1st, 2018 Academy will be the exclusive Charter Coach provider for Travel Is Fun Tours!
9:30 AM Meeting - Quarterly
8333 Seminole Blvd, Seminole FL 33772
5th Floor Auditorium, Coffee & Snacks provided
1:30 PM Meeting - Monthly
Big Apple Buffet - Tyrone Gardens
1030 58th Street N, St Petersburg, FL 33710
Buffet Lunch available - Costs about $12
TRAVEL IS FUN Gift Certificates
Need a gift idea for your Traveling friends and relatives? A Travel Is Fun Gift certificate is a great way to give the gift of seeing over the horizon to new adventures! Call today & get your shopping done early!